Here's a list of different types of mixing systems.
AIR MIXING
BLOWERS
Centrifugal as well as Various HP blowers for waste water treatment plant
Centrifugal Air Blower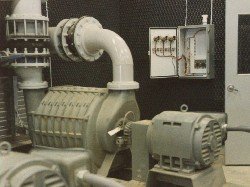 Positive Displacement Blowers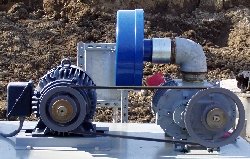 AGITATOR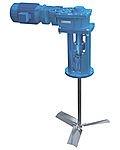 Agitators are robust, simple and designed for ease of maintenance. The drive has a minimum of moving parts, while NC machining of the housing and the subassemblies ensures trouble-free interchangeability and precision parts mating.
HOMOGENIZER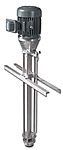 The Homogenizer series offers a full range of tank-mounted, high shear mixers for laboratory to production scale. The design exceeds the high quality standards necessary to achieve optimal process results and withstand the rigors of difficult processes that require high shear mixing
BATCH MIXER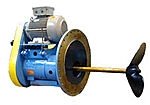 Gear or belt drive options Rugged, heavy duty for extended service life. Mechanical seal is standard supply Minimum maintenance requirements
CARTRIDGE FILTER FOR AIR/GAS PLENTY: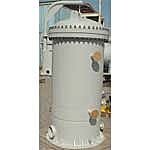 Vertical or Horizontal constructions mounted on legs or skirts.
These filters have multiple cartridges securely mounted with the vessel. Cartridges offered can be of various types of construction depending on the application i.e. Pleated, wound or all metal construction.
POWDER / LIQUID MIXING SYSTEM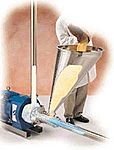 Incorporating powders into liquids and achieving a consistent homogeneous product, time after time, is one of the most difficult of all mixing applications.
Features include
–  Agglomerate-free product – Uniform, lump-free product
–  Repeatability – Consistent homogeneous product time after time
–  Minimum aeration – Keeping aeration to an absolute minimum makes the Flash blend ideal even for products that tend to foam or aerate easily
–  Speed –  faster than any other conventional method available
–  Improved vessel hygiene – No powder buildup – fewer CIP requirements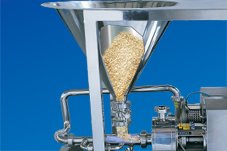 Jet flow generates vacuum, by which force powder is evenly sucked into the pipeline, and then completely dispersed n the liquid through high shearing and dispersing without causing agglomeration. This equipment is applicable to the dispersing and circular processing of large quantities of powder blending, on-line process, powder and solid liquid mixing.
MIXER FOR INTERMEDIATE BULK CONTAINER (IBC)
Mixing in Intermediary Bulk Containers (IBCs) can be a challenging task. With the restricted opening and problematic vessel geometry it is difficult to find a mixer which can operate efficiently in these containers. Conventional agitators can provide adequate in-tank movement at low viscosities, but they are generally less effective and can be difficult to clean.
The small diameter dynamic mixing head provides vigorous in-tank mixing, even at higher viscosities, eliminating dead areas in square vessels. This also reduces power requirements and simplifies cleaning